Check your inbox to confirm your subscription
Do you want to learn how to leverage human motivation to enhance your equine assisted programming or therapy services? I teach equine assisted service professionals how to tap into the core drives of human motivation to design highly engaging equine assisted services. My trainings will show you how to use motivation science to help your participants gain autonomy, mastery and purpose during equine activities, leading to amazing progress. You'll be able to provide more meaningful experiences for volunteers, staff and even your BOD while growing your expertise in this meaningful work.
Once you know the Foundations- you need OT specific support!
Don't wait to get the support you need to get your specialty career started. Making the transition from learning about animals & aquatics to advertising your OT services, finding clients, marketing your niche, supporting fieldwork students and creating systems that support your practice when incorporating animals or aquatics can be a frustrating and long process. It doesn't have to be: from 1:1 career coaching to a year long professional fellowship or fieldwork educator mentoring- you can get your OT support here.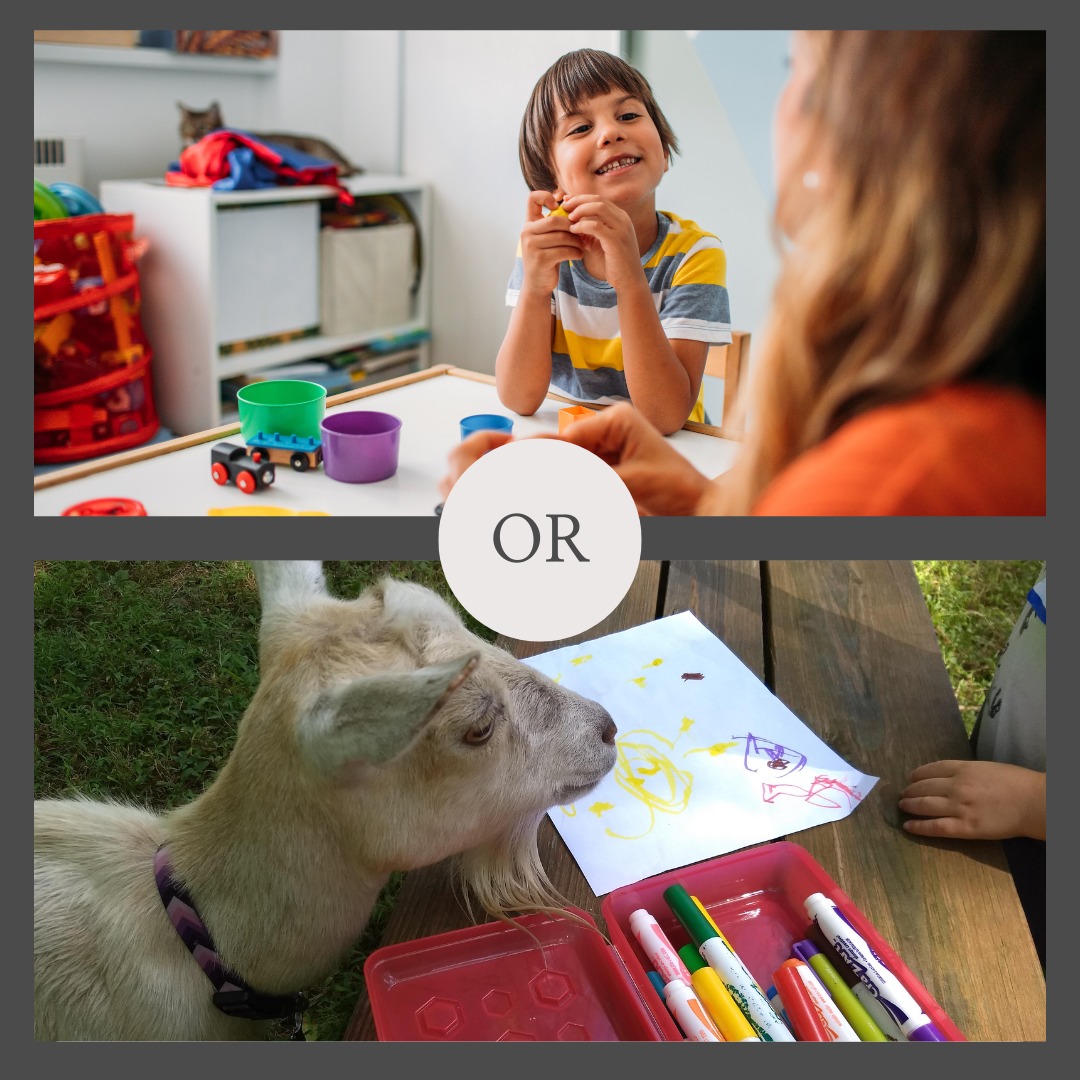 Animals & Aquatics Podcast
If you love to listen and learn- join us on the Animals & Aquatics podcast! Gina Taylor, OT and Ryan Bunting, COTA are a husband and wife team and occupational therapy powerhouse. They are passionate about the roots of OT and creating client centered care. Gina's specialty is with animals and using hippotherapy. Ryan's specialty is in aquatics. Together they partner their strengths in a private practice and share their experiences with you.
Listen in on interviews, session debriefs, coaching calls and more hints, tips and advice in creating a dream career with your animals and aquatics specialties.
Notice of Non-Affiliation and Disclaimer
Animals & Aquatics Academy is not affiliated, associated, authorized, endorsed by, or in any way officially connected with the American Hippotherapy Association, Inc, (AHA) or any of its subsidiaries or its affiliates. The use of any trade name or trademark is for identification and reference purposes only and does not imply any association with the trademark holder or their organization, product, or brand.
Epona Therapy Services, LLC is an independent company. Educational support and coaching is provided through Animals & Aquatics Academy, DBA.
AHA, Inc. does not endorse Animals & Aquatics Academy and materials created in Animals & Aquatics Academy are the sole property of Epona Therapy Services, LLC.
Gina Taylor, OT reports a relationship with the American Hippotherapy Association as an independent contractor and receives financial compensation for teaching AHA curriculum.